the japanese design office ALTS is completing its iwakura house alongside a quiet residential area in the sakyo district of kyoto. the new construction is presented as the replacement of the pre-existing building on the land that the team had demolished. the old building was a three-story structure, and since it had been surrounded by low-rise housing, the third floor provided the perfect perch for enjoying an unobstructed view. the client was looking for accommodation that also took advantage of this view, lending to the proposed design that housed the living room along the third and top floor.
images courtesy of the ALTS design office
The ALTS design office is organizing its iwakura house to showcase the panoramic mountain views from the north and south sides of the site. with the mostly low-rise residential fabric of the neighborhood, the third floor of the house even offers a view of the fireworks during the summer. the design team ensured that each window frames these outward views and incorporated details such as the window seat to connect the interior and exterior. a north-facing bay window opens the interior and forms part of the kitchen area. with these habitable openings, the kitchen and the living room have a more direct connection with their surroundings, creating an open and comfortable space.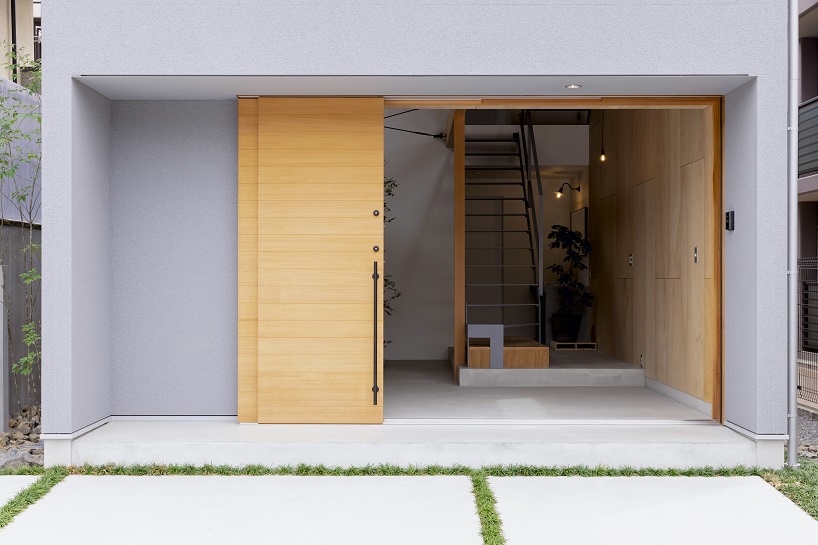 The ALTS design office organizes its iwakura house as a flexible and modular space that could adapt to any future lifestyle, without fixed individual rooms. the team explains: 'the client is in her twenties and her future family structure is unknown. the client works online from home, so it was necessary to create comfortable workspaces around the home. ' the first floor expresses concrete floors and a two-story room, and functions as an open space connected to the outdoor space. this area is perfect for inviting friends, having pets and enjoying hobbies. in the future, the client can change the layout, creating cloistered rooms according to the needs of the moment. the house adapts to the conditions of the site as well as to a changing daily life, and thus in constant evolution with the client.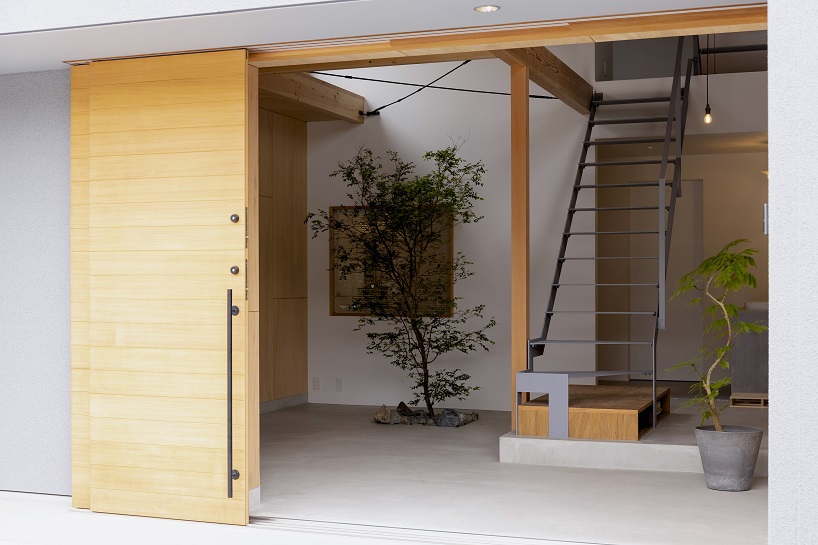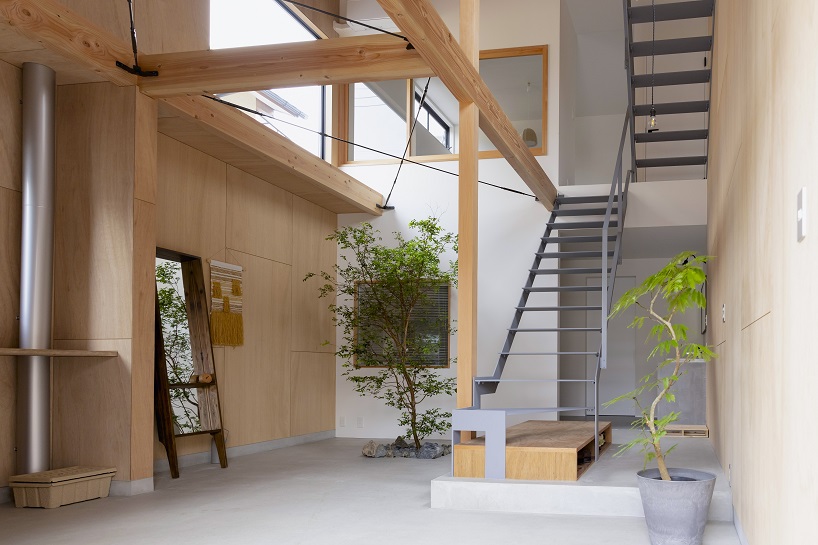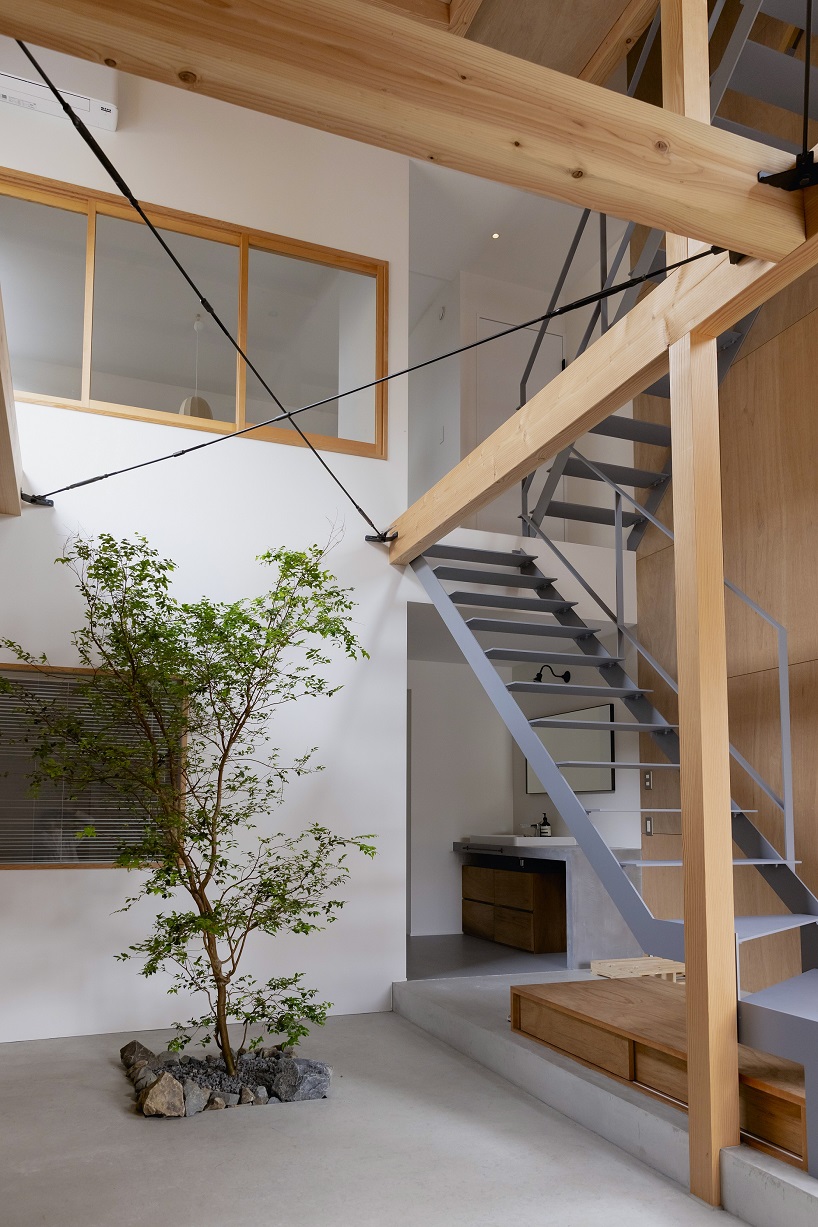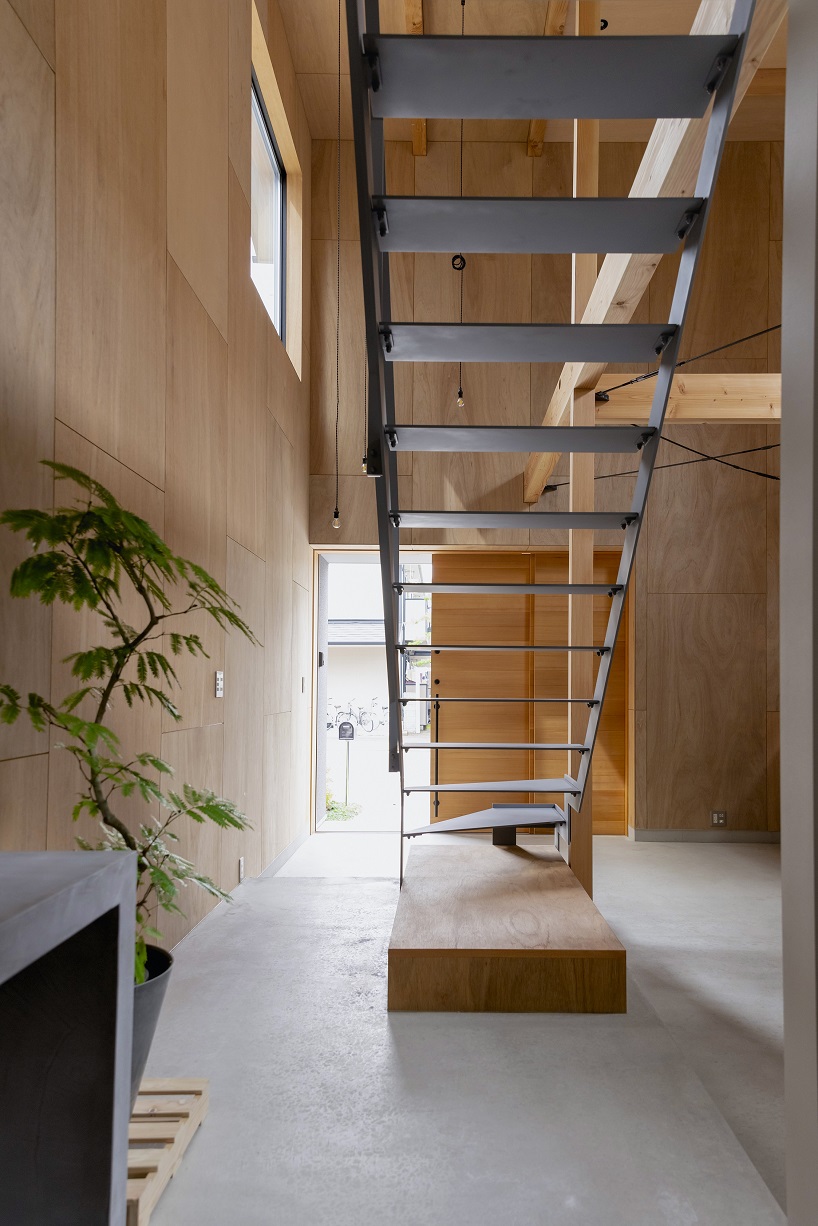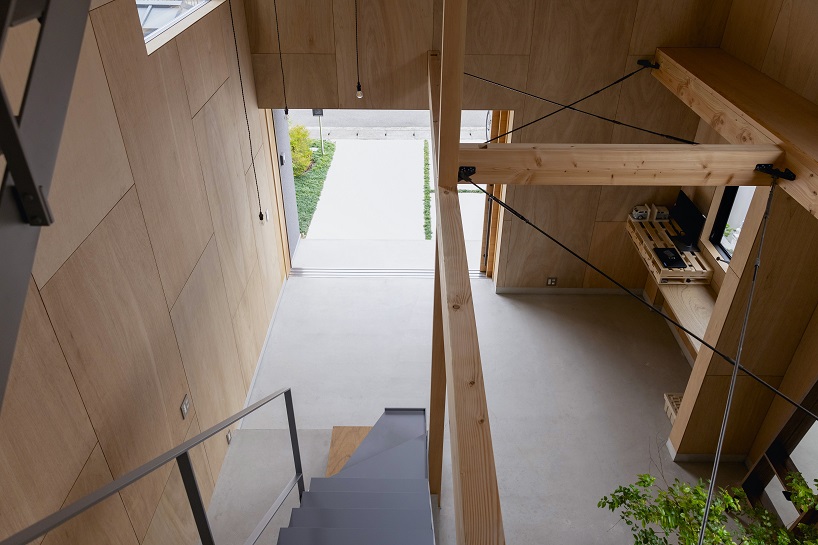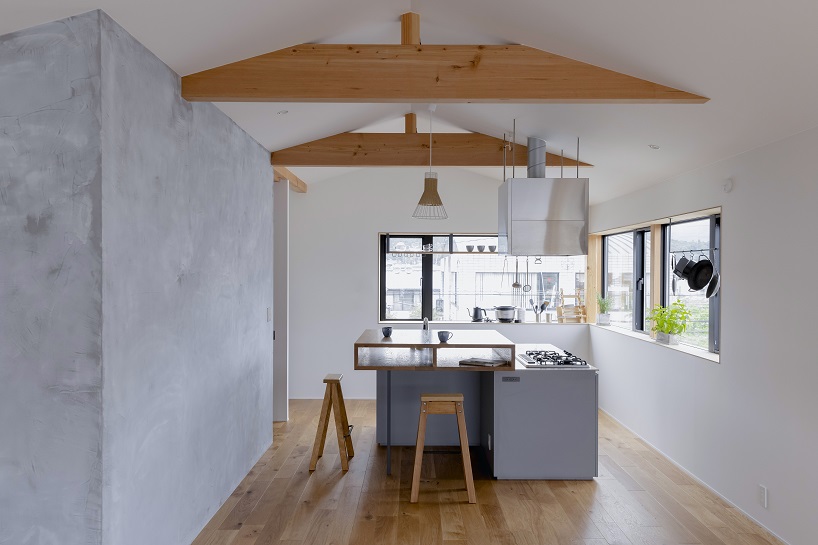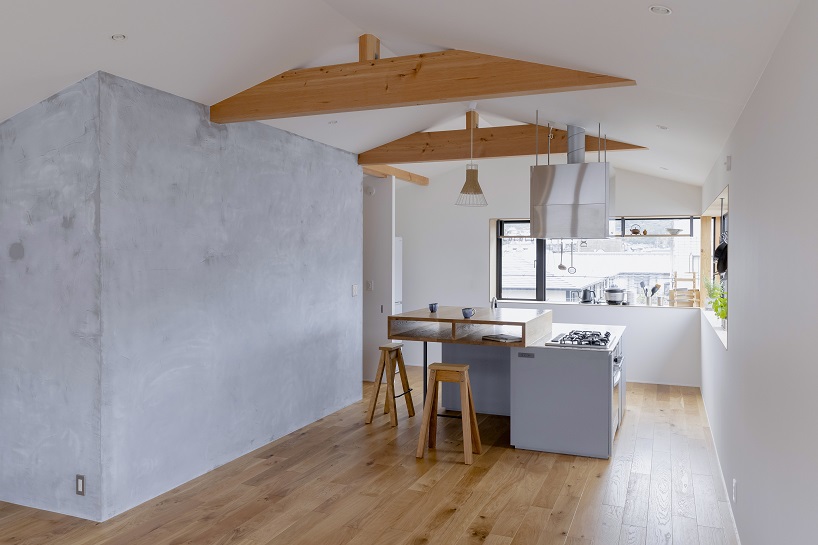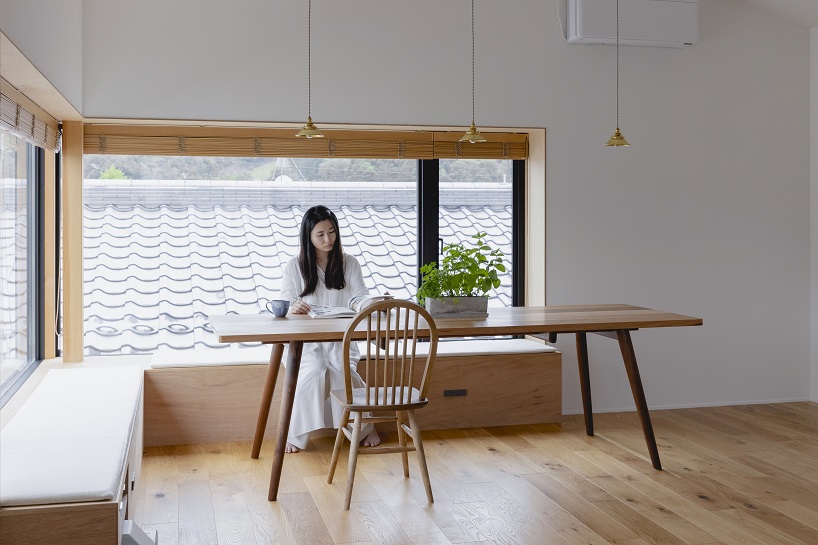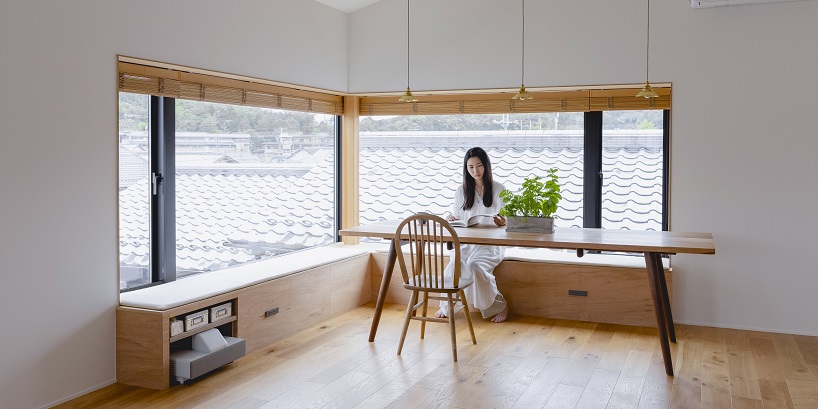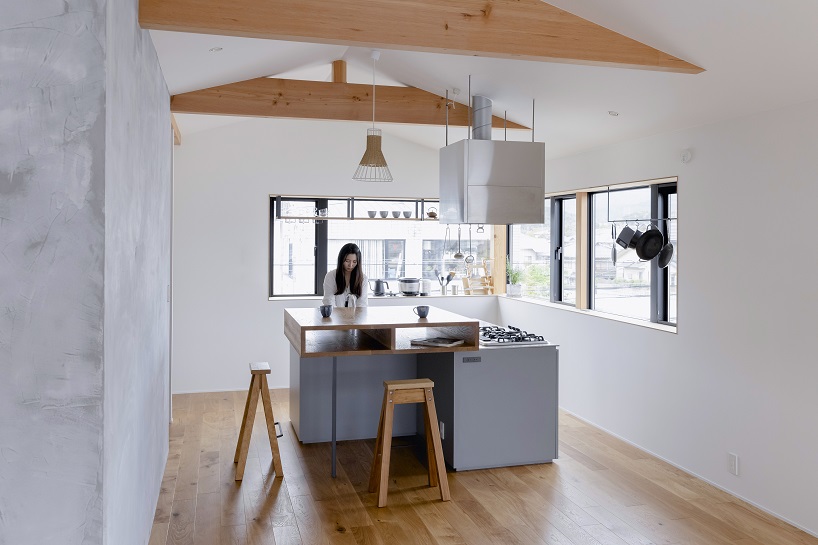 Project title: iwakura house